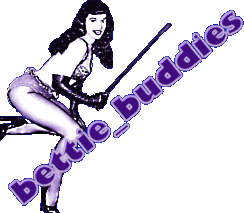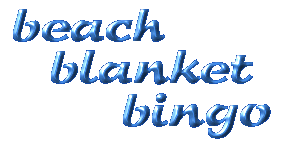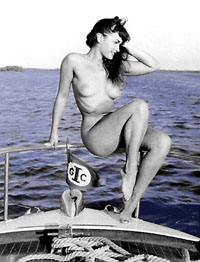 Aloha all you crazy cats! It's the Bettie Buddies Beach Blanket Bingo night this Monday, February 22, 1999!
Time to Booga Booga with Bettie, who's hulahula-ing for us! So, dive on in - the water's fine! ;0)
Bettie always looks yummy in her sunny outdoors photos - where she herself said she was happiest during a photo shoot! Soak in those rays, Bettie - they become you!
Coney Island (a map of C.I. circa 1949 - close enuff to 1950's!) is the place to be for this Beach Blanket Bingo, Bettie style! We all met at the Steeplechase.
Sparkling water, warm sands, bright sun - all at our beck & call.
Let's not forget to turn on the Jukebox! Gotta Booga Booga to the Beach tunes of the '50s! Thanx go to Dave Holle for the music!

Visualize the Beach party:

boobookitty's Bikini fun! (a fun lil pic done by boo of ex-Buddie Dez, Brown Bettie, ex-Buddie Maria & boobookitty herself)